New Age Restrictions Considered for Young Drivers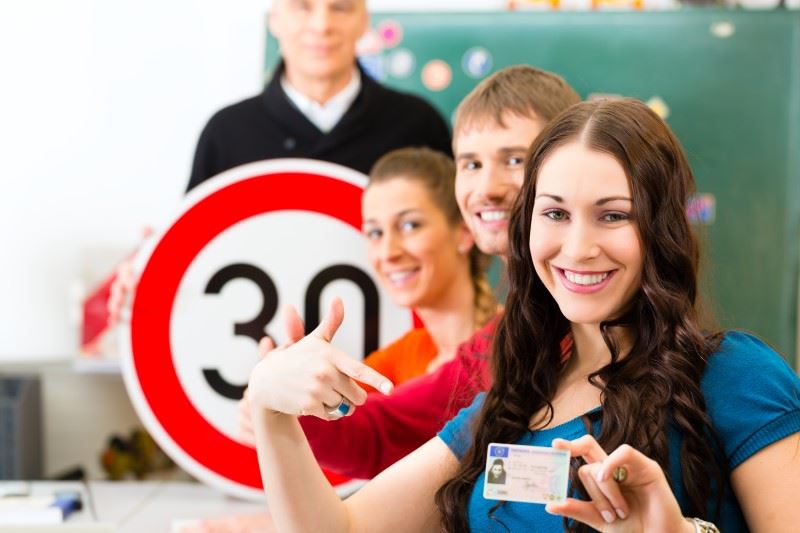 High insurance premiums for young drivers are presenting a real obstacle to a whole generation of teenagers, so we're eagerly following the progress of a long-awaited Government Green Paper, which we first reported on back in April this year. The paper's purpose is to investigate options to improve road safety and reduce accidents amongst young drivers in Great Britain.
If the Green Paper's recommendations are introduced, it could pave the way for lower insurance premiums for young drivers as safety and accident levels improve.
Graduated Driving License System is recommended
The latest report, issued by the Transport Report Laboratory (TRL) on 9th October 2013, recommends that licencing in Great Britain be based on a full Graduated Driving Licensing system. Evidence of the effectiveness of such a system has been observed as strong and consistent in countries where it has been implemented.
The TRL estimates that a graduated driving license system could save 4,471 casualties and £224 million per year – figures which are based on 17 to 19 year old drivers only.
What's the Impact on New Drivers?
If the TRL's recommendations are implemented, British drivers would have restrictions placed on them until they reached the age of 19.
At the learner stage of driving, the key recommendations are:
A minimum 12 month learning period beginning at age 17
Minimum amount of on-road supervised practice, to incorporate

100 hours of daytime practice
20 hours of night-time practice
A mandatory log-book

A minimum age at which drivers could graduate to an "intermediate" stage.
After passing their theory and practical tests, the TRL recommends that novice drivers:
Display green "P" plates to identify their status and help enforcement of restrictions
Restrictions on solo night-time driving. A curfew between 10.00pm and 5.00am is suggested, unless accompanied by a passenger over 30
Restrictions on the carrying of passengers under the age of 30
A lower alcohol limit
A ban on hands-free mobile phone use
After a 12-month probationary period drivers would then graduate to a Full licence with no restrictions.
The current Road Traffic (New Drivers) Act (1995) works on a two-year probationary period. The TRL report recommends extending this to three years for all drivers, including those who are regaining their licence after having them revoked.
It also suggests that further testing and remedial courses should be considered for some driving offences before a return to a full licence is permitted.
Conclusions
The Transport Report Laboratory's recommendations fall into three broad categories:
Pre-driver education and training
A Graduated Driver Licensing System
An extended New Drivers Act.
Will the government be persuaded to adopt these measures? Will they be watered down? It remains to be seen. At 4 Young Drivers we support any effort to improve casualty rates on Britain's roads and are keen to see more accessible insurance rates for young drivers.
Related information:
More insurance information:
Released On 10th Oct 2013