Securing Your Car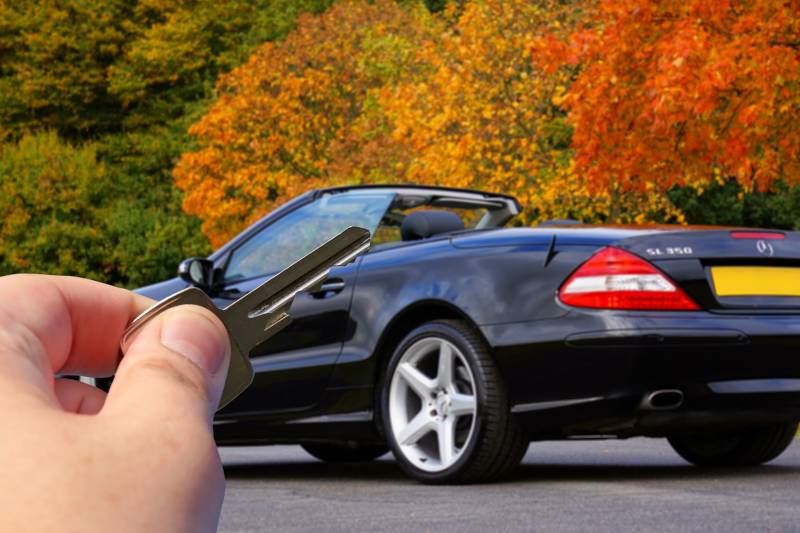 If you buy a brand new car these days you'll probably find that it comes with an alarm/immobiliser fitted as standard, and of course this is good news.
However, an unfortunate side effect of this is that car thieves are now targeting older cars that they know have less protection against thieves, namely your car. So what can you do to protect your car?
Get an alarm/immobiliser fitted
While it's true that many people ignore car alarms these days, you'll find that many a car thief will run for the hills if they inadvertantly set off an alarm. An immobiliser is the bare minimum of protection if you don't want to see your car driven off by a thief.
Always park in well-lit car parks
Thieves love dark places because there's less chance of them being spotted. Also try to avoid parking at the empty end of the car park because an isolated car could be more likely to be singled out.
Don't leave valuables in sight
Never leave money or valuables where they can be seen. Thieves will break into your car for anything that looks interesting, no matter how low its value
Don't leave the face on your stereo. If you do then you're asking for trouble. and by the way, the glove box is the first place a thief looks
Hide you ICE. As nice as it is to display your ICE, you'd be better off creating a stealth install so your cars ICE looks standard.
Always lock your car
Petrol stations are a favourite place for opportunist thieves. If they see something in your car and you're away paying for petrol, they'll have a go. This also counts for leaving your car running in the morning while ice melts on the windscreen.
Follow these tips to make your older car just as unattractive a theft proposition to a car thief as a newer car with all the security bells and whistles.
Are your valuables covered under your car insurance?
Related pages:
How to protect your alloy wheels from theft
Released On 15th Sep 2006