The Stig Talks About Young Driver Training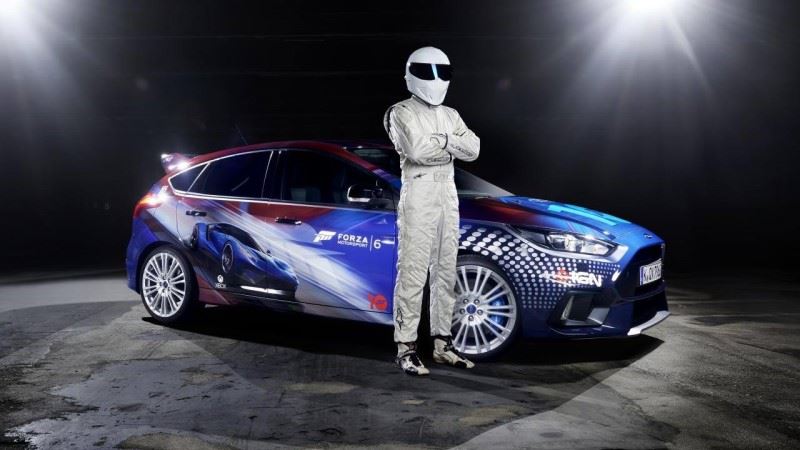 Racing driver and Top Gear TV celebrity Ben Collins, formerly known as The Stig, wrote an interesting piece for the Huffington post in October 2013. The article, simply titled Young Drivers, was devoted to the topic of how young people are taught to drive in the UK.
Ben is well read in the field of road safety and he speaks sensibly about the need for rigorous driver training in a person's early years. In fact, he goes a step further by proposing that a child's experience behind the wheel begins in school. This, he argues, would give them a potentially life-saving, real-world experience of driving and nurture the responsible attitude which is as vital to road safety as their physical driving skills.
Swedish accidents rates reduced by 41%
Ben's article goes on to point out that in Sweden, studies on pre-license training show that accidents rates are reduced by up to 41%.
This is in contrast to proposals being considered in the UK, whereby the Transport Research Laboratory suggests the minimum age to take the driving test should be increased from 17 to 18. Restrictions on night driving have also been suggested for young drivers.
Stig is sceptical of young driver proposals
This is where Ben's opinions get rather heated. His article continues,
"Rather than banning [young drivers] from the road and unleashing the high-vis-vested Gestapo, why not start them early in the classroom, with the life lessons you just can't fit into the test?" he asks.
Ben is also sceptical of the notion that youngsters should log 120 hours of supervised driving before ditching the "L" plates.
"Even the most superhuman parents don't have 30-hour days," he says.
Is there actually a need to both improve a person's experience of driving at a much younger age, and increase the age at which they are no longer supervised? Should the two go hand in hand?
Early preparation should go hand-in-hand with better supervision after the test
School-supported driving schemes, if properly regulated and implemented, seem to offer an ideal opportunity to begin to instil the required attitudes and skill sets required for careful driving in youngsters.
At the same time, isn't it reasonable to suppose that a 17 year-old, with no other experience or supervision than that gained as part of the school syllabus or private practice, simply hasn't the knowledge and confidence to "go it alone"?
Yes, that early preparation could be invaluable experience, but does that negate the need for better supervision of new drivers?
Our recent article highlights the fact that many young drivers feel unprepared for life on the roads after passing their driving test. 62% are in favour of a minimum learning period.
Is 120 hours of supervised practice achievable?
If it was only parents who were able to supervise their children's 120 hours of driving practice, that would indeed be a demanding task. But the proposals, as we understand them, simply require the driving supervisor to be adequately qualified under the rules, as any friend or relative who supervises a learner driver needs to be. This makes the target much more achievable.
With the government considering proposals to overhaul the current system of young drivers' training and licencing, the next year or two may bring about some major changes – 4 Young Drivers will be following the progress of all proposals with interest. Any new training structure which reduces accident rates are to be welcomed, and can only help to reduce the cost of insurance for young drivers in the long-term.
Released On 14th Nov 2013