Top 10 Reasons Why People Fail Their Driving Tests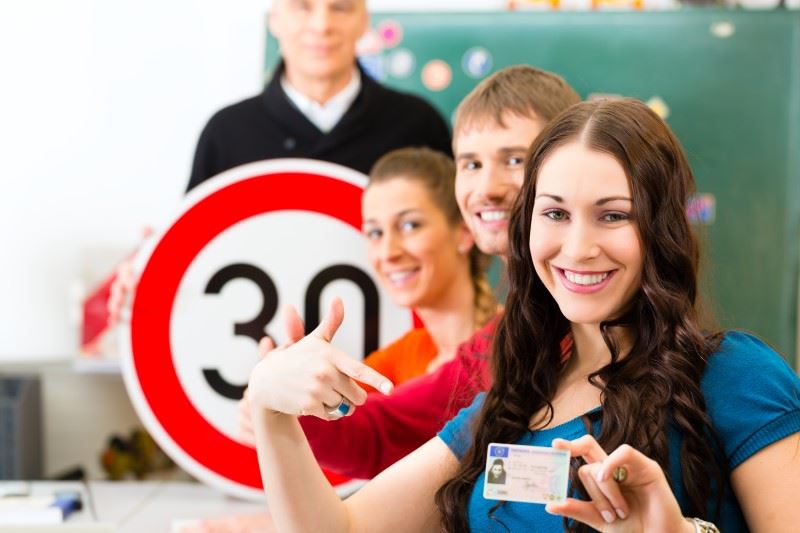 No matter how well prepared you feel, there's always that nagging feeling that something's going to trip you up on the day of your driving test.
To help you prepare for the big day, and to avoid unexpected mistakes, we've analysed the last ten years of data from the Driver and Vehicle Standards Agency to find the top ten reasons why people fail their driving tests. The results might surprise you!
Pay extra attention to these common driving test fails for the best chance of passing with flying colours.
1. Junctions (observations)
It's not always the hardest manoeuvres that cause the most trouble. Every year for the last ten years, the number one reason for failing your driving test was inadequate observation at junctions.
It's probably no coincidence that junctions are also the most common location where accidents occur, which is why good observation at junctions is such an important part of the test.
Tips for the test
Look ahead and spot junctions in good time to position yourself correctly as you approach.
Observe other road users around you and make allowances for their speed or direction of travel as you approach the junction.
Check mirrors and blind spots for other road users before you emerge from a junction.
Only move into the new road when you can see it's clear, and when you do emerge, don't dither, hesitate or change your mind.
2. Use of mirrors (change direction)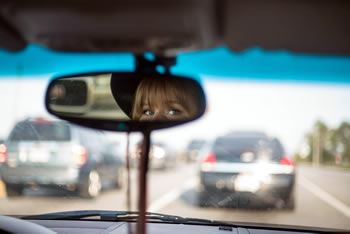 Consistently in the number two spot for each of the last ten years is drivers failing to use their mirrors correctly when changing direction. For your own safety and that of other road users, you need to be aware of what is happening around you at all times. It's particularly important if you are altering your vehicle's position on the road.
Tips for the test
Consult your mirrors in good time, before doing any of the following manoeuvres:
turning left or right
changing lanes
overtaking
3. Control (steering)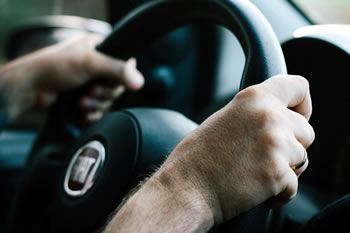 Lack of steering control has been in the number three spot for the last six years, and in the top six for four years before that. Contrary to popular belief, this isn't about crossing your hands on the wheel – you won't fail your driving test for that.
The problem relates to steering too early or too late, or letting the steering wheel spin back on its own after turning a corner. These mistakes can cause you to bump kerbs or not position yourself correctly in the road, which can cause danger to other road users or pedestrians.
Tips for the test
Remember your instructor's training for feeding the wheel through your hands in a controlled way. This video is helpful.
Driving more slowly around bends helps you to control your steering.
4. Junctions (turning right)
Turning right at a junction is bound to be more challenging than turning left because you have two lanes of traffic to deal with. On busy roads, it's even more difficult, but examiners are very likely to include one in the test to see how you cope. Under pressure, you might be more hesitant than usual, or go to the other extreme and pull out before it's really safe.
This explains why turning right at junctions is the fourth most common reason to fail your test over the last ten years.
Tips for the test
Use mirrors and signal your intention to turn right at the correct distance from the junction.
Position your car correctly at the junction itself, depending on whether the road is wide enough for one or two vehicles at the junction line.
Adjust your speed on the approach to the junction; this might depend on whether it's an open or closed junction, how good your visibility is and other traffic conditions. Be prepared to stop completely if necessary.
If edging out slowly at a closed junction with poor visibility, good clutch control is essential.
Look again before you pull out. Judge the approaching traffic in both directions, as well as observing cyclists and pedestrians who may be crossing, too.
On balance, it's better to gain a minor fault or two for being a little too hesitant, than to rush and impede other traffic – this will ensure you fail your test.
5. Move off (safely)
It may come as a surprise that "moving off safely" features regularly in the most common reasons for failing a driving test. It's one of the first things you'll ever learn: to safely move your car away on a flat surface, from behind a stationery vehicle and, later, on an uphill gradient.
Tips for the test
Use your mirrors correctly.
Good observation of other traffic and road users before moving.
Signalling correctly.
Check blind-spots.
6. Response to traffic signals (traffic lights)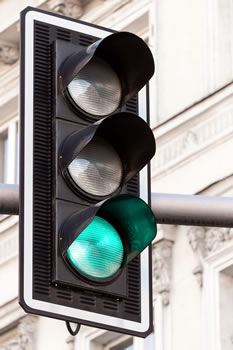 An examiner will mark drivers on several types of traffic signals, but traffic lights is the one that people fall foul of most often. The examiner expects you to stop at traffic lights before the white line when the lights are red or (if it's safe) on amber. They'll be watching to see that you proceed safely and in a timely manner when the lights turn green.
Tips for the test
Observation: be prepared for the lights to change as you approach, and judge your approach accordingly.
Get in the right lane if there is more than one
Don't speed up to get through an amber light before it changes to red.
Don't proceed on a green light if it's not safe or if you'll be obstructing a yellow box junction.
7. Move off (control)
As well as making sure you move away safely (see No. 5 on our list), the examiner wants to be sure you have the car under control when you move off.
If you stall the engine, move away at too high speed or roll back on a hill start, you could be in trouble. Plenty of people fail on this part of the test, but you can improve your skills with lots of driving practice.
Tips for the test
Only take your test when you have mastered co-ordination of the accelerator, clutch, brake and steering.
Select the appropriate gear to move away.
It's not the end of the world if you stall the engine, but be sure to follow the correct procedure (as taught by your instructor) if you do.
8. Positioning (normal driving)
Examiners can be rather harsh when it comes to how you position your car in relation to the kerb and the centre of the road, or within marked lanes. It might not surprise you that "road positioning" has been in the top ten reasons for failing your test every year for the last ten years.
Tips for the test
Don't drive too close to the left-hand kerb.
Get in the correct lane early and avoid unnecessary lane changes.
Don't drive too far towards the middle of the road if the width of the lane allows it.
Only use the right-hand lane(s) on dual carriageways for overtaking or turning right, unless road marking or road signs indicate that you should.
Don't move unnecessarily in and out between parked cars.
9. Response to signals (road markings)
This is similar to the fail item we've listed at No. 6, except this time the examiner is making sure you respond correctly to all sorts of different road markings. This test fail has made the top ten in seven out of the last ten years.
Tips for the test:
Get really well acquainted with all the lines and lane markings on the road through plenty of driving practice and knowing your Highway Code thoroughly:

Stop and give ways lines
Box junctions
Bus and cycle lanes
Traffic calming road markings
Parking or waiting restriction road marks
10. Reverse park (control)
This little beauty has sparked terror into the hearts of most learner drivers at some point, and appears every year in the top ten reasons for failing the driving test. Perhaps drivers are getting better at it though…in 2009/10 it was the fourth most common reason to fail, but since 2011/12 it's never been higher than nine or ten on the list.
Tips for the test:
Observe what's around you before starting, and during the manoeuvre.
Clutch control is important – don't stall!
Take it slowly – the examiner is looking for a degree of accuracy rather than speed.
Don't over- or under-steer; aim to be a good, level distance from the kerb
Don't get too close to parked cars
Good luck on the big day! When you're ready to take out your first car insurance, come back to 4 Young Drivers for a competitive quote. We can find you a great deal on policies with or without a black box.
Released On 1st Oct 2019
You may also be interested in
What difference does it make if you pass your test in an automatic or manual car? Our guid...
Who can teach you to drive? What questions to ask a potential driving instructor. Must a ...