Can I drive my parents' car without insurance?
The short answer is "No", you'll need at least third party car insurance if you want to drive your parents' car. You need to be properly insured, even if your parents have given their permission for you to drive the car, and even if they have their own insurance policy covering the vehicle.
But you have a couple of options to make sure you're properly insured.

Become a named driver on your parents' policy
Becoming a named driver on your parent's insurance policy is probably the cheapest and most convenient option. The downside to this arrangement is that you don't earn a no claims bonus in your own name, so if you're a careful driver you won't feel the financial benefits when you eventually take out a policy in your own name.
Some insurance companies will, however, give you an introductory bonus if you keep your policy with the same insurer as your parents' policy.
Get your own insurance policy
Buying car insurance in your own name is often more expensive than being a named driver, but you'll be earning a no claims bonus right from the start, which saves you money in the long run. Insurance policies should be in the the name of the main driver or registered owner of a vehicle, though, so if you are just an occasional driver of your parent's car, this isn't the right option for you.
Whether you get your own policy or become a named driver on your parents' very much depends on your circumstances - our article about naming young drivers on their parents' policy provides much more useful information.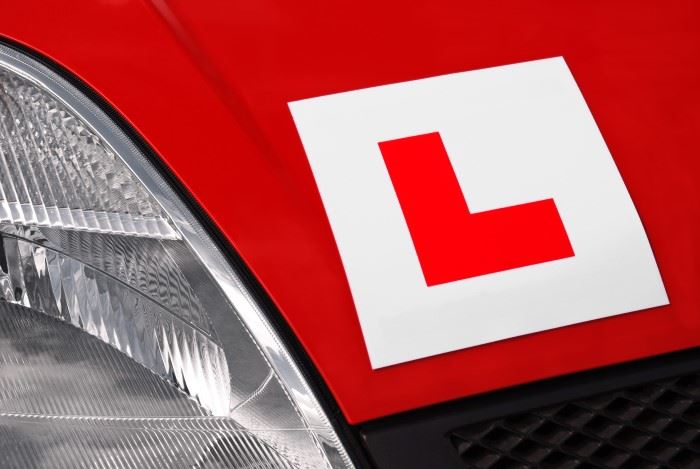 Can I drive my parents' car on a provisional licence?
Yes, if you are properly insured and comply with other legal requirements for learner drivers, such as being properly supervised by a more experienced driver, and displaying L plates.
Learner drivers can either be a named driver on their parents' policy, or they can take out temporary insurance in their own name until they pass their test.
4 Young Drivers offers a great short-term policy for learner drivers. You'll be able to drive a parent or friend's car with absolutely no risk to their no claims bonus if you have a little bump while you're practicing your driving skills.
I have insurance on my own car - am I covered to drive my parents' car, too?
Some comprehensive insurance policies do provide basic cover to drive other vehicles, but it varies widely between companies, so check your policy wording carefully. If your policy does permit it, the cover is usually third party only, so if you have an accident you could be footing the repair bill yourself! There may also be restrictions on age, occupation and the type of vehicle you can drive.
Cover for driving other vehicles is really only intended for emergency situations, so if you're likely to drive your parents car more frequently, you should become a named driver on their insurance.
What will happen if I drive my parents' car without insurance?
If you're caught driving without insurance the consequences can be severe. The IN10 conviction code brings with it a minimum of 6 penalty points, a potentially unlimited fine and even, in serious cases, disqualification.
Your parent's car can be impounded by the police and even destroyed in some circumstances.
The conviction will stay on your licence for for years and you'll have to disclose it to insurance companies when you apply for insurance. This can make it more expensive to buy insurance.
If your parents knowingly allow you to drive their car without insurance, not only could you find yourself charged with an offence which may lead to a conviction, your parents could also be in trouble.
Get a quote for a policy in your own name
Related information