Rules for Supervising Learner Drivers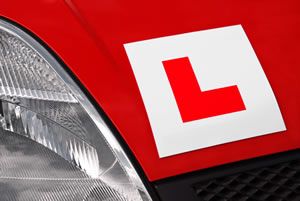 Are you supervising a learner driver?
Most learner drivers resort to a few unofficial driving lessons with a friend or family member to get in some extra practice before taking their test.
The Driving Standards Agency actually thinks this is a good idea - it recommends that the average learner driver needs 47 lessons and 22 hours of private practice, so those hours spent driving under supervision are an essential part of a young driver's training.
This is what the law requires of supervising drivers:
How old must you be to supervise a learner driver?
You must be at least 21 years of age.
Who can sit next to a learner driver?
You must have held a full driving licence for at least three years and your licence must apply to the type of vehicle in which you are the supervising driver.
These requirements are to ensure you have adequate experience, knowledge and driving skills to advise and supervise a learner driver.
In addition:
It's the supervisor's responsibility to ensure that the vehicle is in a safe and roadworthy condition. As a supervisor, some of the most useful information you could impart to your student is how to conduct a roadworthiness inspection on a car. Make sure they can identify key parts of the car to help them in their driving test
You must meet the legal minimum eyesight standards. This involves reading an old-style number plate in good light at a distance of 20.5 metres, or a new-style number plate from 20 metres. If you normally wear corrective glasses or contact lenses for driving, you must wear them when supervising a learner driver
You must ensure the car is displaying "L" Plates
You are deemed to be in control of the car when you are supervising a learner driver, so the same road traffic laws apply to you as to the driver, for example, not supervising a learner driver whilst under the influence of alcohol or drugs.
Payment
You're not likely to charge a family member if you supervise them during their practice drives, but what if a friend offers you payment to cover your time or tuition? Unless you are licensed as an approved instructor by the Driving Standards Agency, you must not accept payment for supervising a learner driver.
Insurance
Do you have to be insured when supervising a learner driver?
Sometimes tricky situations occur and the supervisor takes over from the learner driver, or perhaps the supervisor drives the car initially until they reach a quiet area in which to practice. The supervisor must have car insurance to drive the learner driver's car, and vice versa if the learner driver is driving the supervisor's car.
The Car
As with any other vehicle used on the roads, cars used for teaching learner drivers must be taxed and have a valid MOT.
Are you supervising a learner driver in their car or yours?
Get a quote for learner driver insurance
Related Information
Learner Driver Rules
Student Driver Insurance
Teenage Driver Insurance
New Driver Insurance