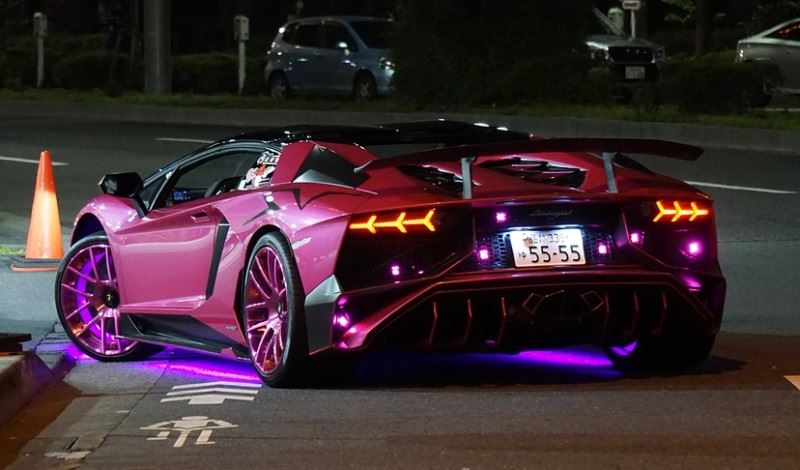 What's the UK law on underglow neons and car headlights?
Modifying your car's lights is still a popular way to personalise a vehicle, but you need to know what's legal here in the UK if you're adding under-car neons, or an interior lighting system, or if you're thinking of modifying your car's headlights.
Are lights under a car illegal in the UK?
You can legally add underglow lights to your car, but there are rules governing their use, where they are placed on the vehicle and some restrictions on colours that can be used.
We're going to summarise some of the regulations as they appear in The Road Vehicles Lighting Regulations 1989, but we'd recommend having a more thorough look at the whole document yourself to check any exceptions to the rules and to make sure your car's neon lights aren't breaking any laws.
Can you use blue, red or green underglow lights on your car?
Blue, red and green lights are not allowed to be visible on any vehicle (except for red tail lights at the rear), unless it's an emergency vehicle. This is to prevent your car being mistaken for an ambulance, police car etc.
This rule doesn't just apply to under-car neons; any blue, red or green LED lighting system or lights on the windscreen, washer jets or number plates, or mounted inside the vehicle, could result in a Fixed Penalty Notice.
Restrictions on lights that are visible at the rear of a vehicle
It's an offence to fit any colour light that is visible from the rear of the vehicle. The main exceptions to this are red tail lights, amber indicator lights, white reversing lights and lights to illuminate your number plate.
Other useful tips for using neon lights on your vehicle
Make sure no tubing is visible from fitted neon lights. If you can only see the glow from the light, and it's not visible from the rear, then in theory you are not causing a problem, as long as the light is not a prohibited colour. Flouting the regulations is an offence and you could face a fixed penalty or fine
Lights that are too bright can distract other drivers – keep them muted
Fit lamps which emit a steady light. Flashing or rotating lights are not permitted, except for normal indicators, lights on emergency or breakdown vehicles etc.
Don't fit any lamp which shows red lights to the front of a vehicle
You should be able to switch the lights on and off with an independent switch.
What colour headlights are legal in the UK?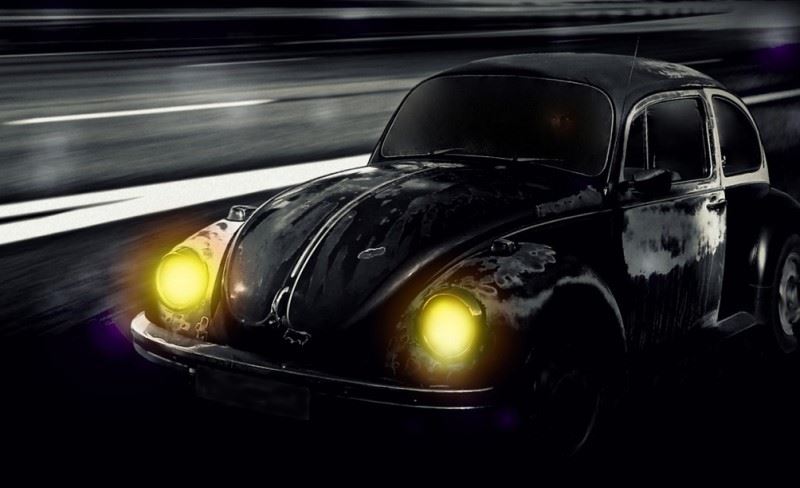 In the UK, it's a legal requirement for all front headlights to be white or yellow. Rear tail lights must always be red.
In short, neon lights or other car lighting systems must not cause a distraction to yourself or other road users, or cause your vehicle to be mistaken for an emergency vehicle.
Sometimes the police will take different views on your car's light system, depending on how distracting they perceive them to be. If you are stopped by the police, be courteous and polite. If you are asked to switch off the neons we suggest that you do so or they could issue you with an order to remove them.
Inform your insurer of lighting modifications
You should inform your insurer if you buy or fit your car with neon lighting or any other internal or external lighting system, as some modifications could affect your premium.
Not all insurers will issue policies for modified cars, and others will set very high premiums.
4 Young Drivers is a specialist broker who can help drivers of modified vehicles find affordable cover. Read more about insurance for modified cars or get an online quote.