BMW M3 Car Insurance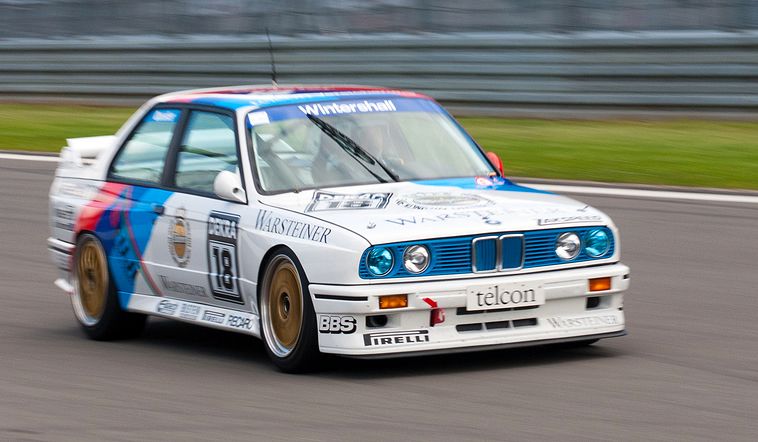 We can find you great cover for BMW M3, whatever your age and driving history. In fact, high performance car insurance for young drivers is something we specialise in.
Insurance Groups for BMW M3
If the BMW M3 is your dream car, be prepared to pay a high car insurance premium. They're currently listed between insurance groups 42 and 45 (source: Parkers), which is towards the top end, but 4 Young Drivers can do the leg-work for you to get you the best deal from our panel of insurers.
Let's take a closer look at the impressive
BMW M3 Evo
.
The BMW M3 Evo was first released in the UK in March 1996 and was met by rave reviews that dubbed it a 'must have' sports car. At the time of release the M3 was BMW's fastest ever production road car and it's held up well to the test of time.
The BMW M3 engine was used as a base for the fastest ever production road car at the time, the McLaren F1, proving that it is a machine not to overlook. The F1 road car, in fact, comprised of two M3 engines moulded into one and came with a price tag to match. However the M3 is a dream car that has become surprisingly affordable for the everyday driver.
The M3 comes with many extras that will appeal to the motorist in search of an everyday performance car; add this to the excellent German build quality and BMW had a very popular car on their hands.
The performance of the M3 Evolution is one of its main draws. With an estimated Bhp of 320 and a 0-60mph of 5.4 seconds, this car is no slouch on the road. The 3.2 litre engine can prove to be a little thirsty for the everyday motorist but with a top speed of 155mph, it manages to keep the M3 on top as BMW's flagship sports and performance model.
The second-hand car market has seen these machines fall in price with the upgrades of the newer M3's over the years. Be aware of high mileage models that may have been thrashed throughout their life-time, but with the exceptional build quality, high mileage ex-company car models can be a bargain buy.
If you weigh up all the positives and negatives of this car even with the relatively high car insurance premiums you are getting a car with not only great performance but the prestige that comes with owning a BMW.
Get great cover for your BMW M3!
*Calls cost 7p per minute, plus your phone company's access charge.
Other performance cars viewed by young drivers:
Related insurance information