Nissan Skyline Insurance & Information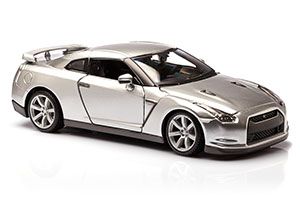 Looking for information about Nissan Skyline Car Insurance?
We specialise in niche markets, so we can offer some great insurance deals on your Nissan Skyline.
Nissan Skyline Insurance Groups
Nissan Skyline R33 (98-99) - 2.6 Twin Turbo - Insurance Group 50 (source: Parkers)
Call us for advice about other Nissan Skyline models, such as the R32, R33, R34 and V5, including the GTS, GTR and GTR-V.
Call us today for a quote: *0844 573 0437
*Calls cost 7p per minute, plus your phone company's access charge.
About the Nissan Skyline
The Nissan Skyline has always been a popular choice for people who really know their cars and this isn't going to change soon. With the final edition Nismo R34 having just been unveiled it has reiterated the fact that these cars are so versatile for modification, with looks to have your jaw hitting the floor in seconds.
The Nismo final edition R34 whose full name reads: Nissan Skyline V-Spec Nismo R34 GT-R Z-Tune comes in a little pricey with a price tag of £87,000. With only twenty being made these cars will be snapped up before they hit the open market. For your money you get the exclusiveness associated with limited edition machines, a one off paint colour and the engine is up-rated with every available part from the Nismo catalogue. Match this up with the performance stats of a top speed of 200mph and a 0-60 in under 5 seconds you definitely get value for money.
£87,000 however is a little out of the average Joe's price range but this is where Nissan have proven their worth. By producing machines that are affordable to a large range of people within the motoring community.
Nissan Skyline R33 and Nissan Skyline R34s are available on the second hand market for as little as £4000, which is not a lot to pay for a machine with the performance and reliability of a Skyline. Of course in order to enjoy the performance of the Nissan Syline GTR models you will have to fork out between £10,000 and £20,000 but this is still an achievable goal for the average Joe.
The problem is that in some Skylines you get a performance to match a Porsche or BMW M3 at a fraction of the cost. This is translated into its car insurance group which is the highest you can get at group 20. For a young driver this can prove to be costly when taking out performance car insurance on a high spec Nissan skyline. The good news is that the GTS models still perform to a standard higher than a lot of cars on the road and can come in with a much lower car insurance premium than the GTR models. Again, these cars are now available on the second hand car market at prices between £5000 and £20,000 depending on the condition and age of the vehicle.
The fact is that the Skylines are always going to be more costly to insure whether they are the GTS or GTR model because of the performance that they give the driver, but 4 Young Drivers can get you a great policy.
Call us today for a quote on your Nissan Skyline - *0844 573 0437
Other high performance cars viewed by young drivers:
Related insurance information